Let's Work Together Create the Life & Business of Your Dreams.
Discover Your Gift of WHY and Stand in Your Truth.
Be the Person Your were Meant to Be.
Stop Living Someone Else's STORY, start living YOUR Story, TODAY!

 
Ignite YOUR Possibilities. 

Your WHY holds the answer to w

hat Mental BLOCKS are keeping you STUCK in place.  Learn what STORIES are HOLDING you back from being the BEST you. Discover the WHY behind the Stories your tell yourself, Learn to Redesign these Stories, finally ReClaim Your POWER.
Find Your WHY Find YOU! 
When you know YOUR WHY, the Gift in Your Why, you'll be UNSTOPPABLE!  
Be Bold, Be Fearless, Be YOU. 
Ready to Transform your Life and Business?
Start HERE: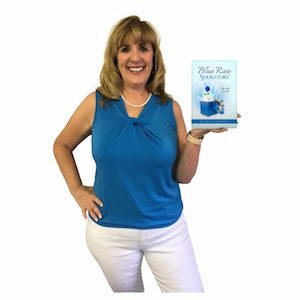 BOOK
"Blue Rose Bookstore – the Gift of Why"
This is a triumphant tale of one womens' journey to find personal growth, spiritual awakening and change. This book will inspire anyone who wishes to find the meaning from their past. Understand their WHY to HEAL and step into their own Truth.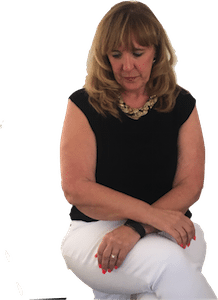 VBLOG
See you over on my VBlog and  post daily
My vblog dicusses Transformation, Spirituality and  Mindet. Own your thoughts and you will own your life. That will change in ways you only dream about. People will quickly notice the change within! Take Enchanted Leadership of Team YOU!
See you over at my Vblog!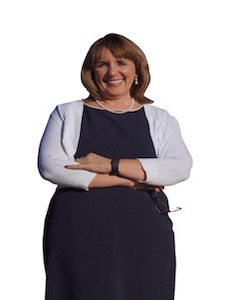 Get it NOW!
Change Your Life –Change Your Thinking: 7 Steps to Master YOUR Mindset EBook
This workbook has 7 proven steps that will completely change your mindset. Start attracting the life and business you desire by changing Your Thinking. Words have POWER use you words to IGNITE your Possibilities!
What a blessing it has been to talk to you! – I have…gotten more sleep, exercised, received 2 new clients, and received compliments from random people. I have also decided to start keeping a journal again.
My procrastination iceberg is beginning to thaw!  WAHOO! You have awakened the cool, competent chic I know, who is on her way to livin' her best life EVER again! FEAR is a four letter word that I intend to tame. I can only move up from here.  🙂
Stephanie H.
Rudolph the Red Nose Reindeer is about a deer that had trouble finding where he fit. He was so different that it was hard not to stand out. The other Reindeer made fun of him so he ran away. However, when he return and there was a large snow storm he discovered his WHY. Now its your turn to Find Your Gift of WHY!

ReFrame your life stories and take control of your life. Many of your childhood stories were placed within by others 'judging' you. When you ReDesign these stories your life with Change in unbelievable ways.
The book 'Blue Rose Bookstore' is a womens' journey to take leadership of her past & ReAwaken who she is MEANT to become.
Karen Barno' consult was a great start to finding my purpose in life. She has a direct to the point manner that I truly appreciated. I appreciate Karen's no fluff perspective. I would recommend her coaching to anyone on their journey to self discovery and is one of the great coaches among us. – Thank you Karen
Kristi S.
Karen Barno excels at getting to your core issues (personally and professionally), forces you to look at them and then shoves you forward. She guides from her intuition and utilizes the elbow grease knowledge she has attained from running her own ultra successful businesses! She is smart, witty and a pushy broad! I love her!
Katherine M.
What Clients Are Saying About Their Personal & Professional Transformations
Thank you for taking me out of my comfort zone and helping me focus on my true calling.
"Thank you, Karen, for all that you have done and continue to do to help me find my blue rose. It's only been a few months and I can already see and feel the transformation. Sometimes we just need that little nudge. Thank you for your coaching and that push I so desperately needed. Thank you for taking me out of my comfort zone and helping me focus on my true calling. I will love blue roses forever! You are a consultant that I will highly recommend to others for years to come!" Marie N.
Karen helped me map out my goals and move forward…
"I met with Karen after my bitter divorce. I was stuck in a 'rut' personally and professionally. I desperately needed guidance. Karen helped me map out my goals and move forward to accomplish what I knew I was capable of. I have a new man in my life and a new career that I love." Rebecca R.